Carnival 2016 – Brazil, Argentina & Peru Adventure
February 4-19, 2016 (16 days/15 nights)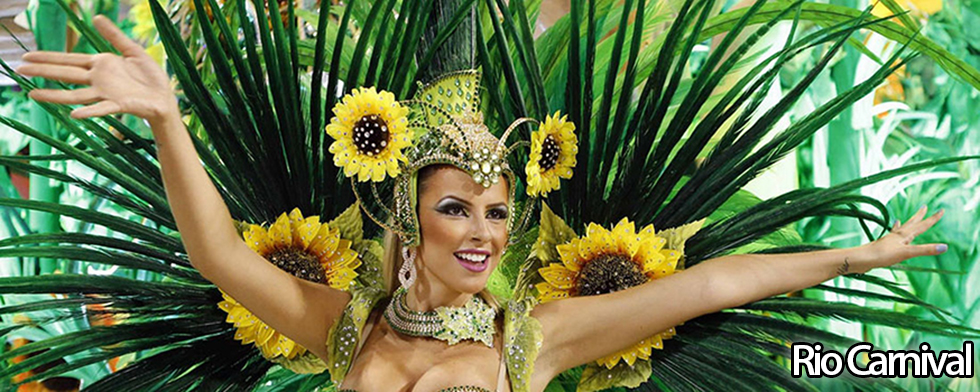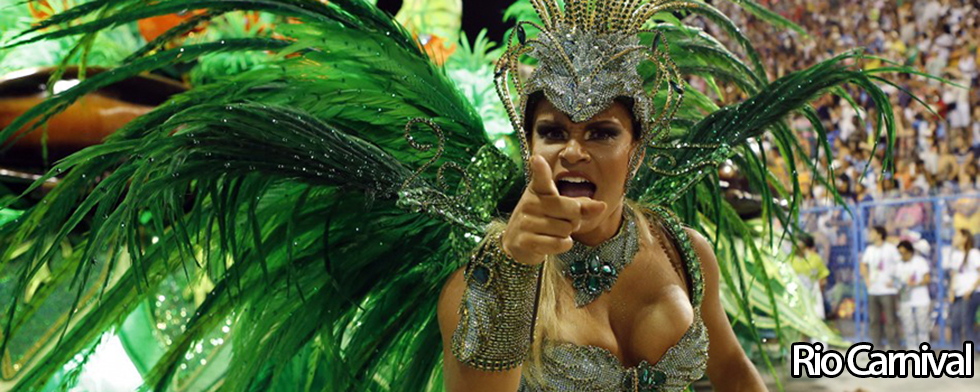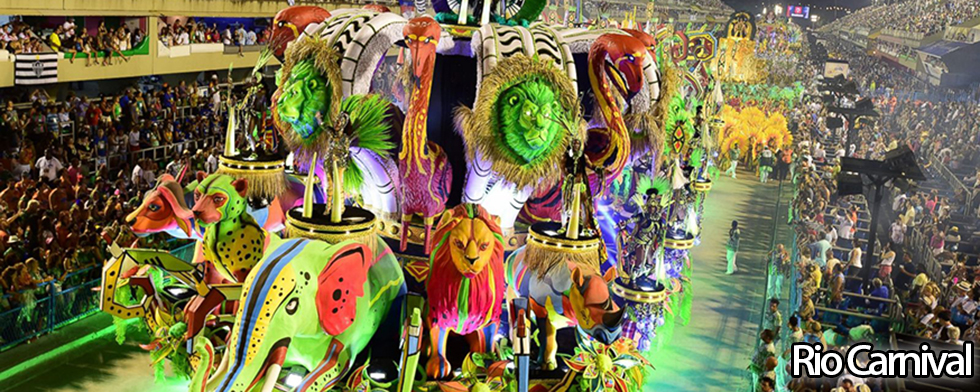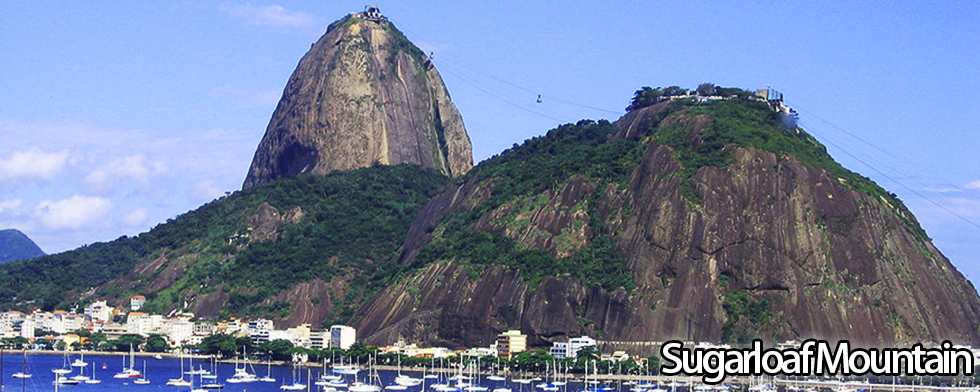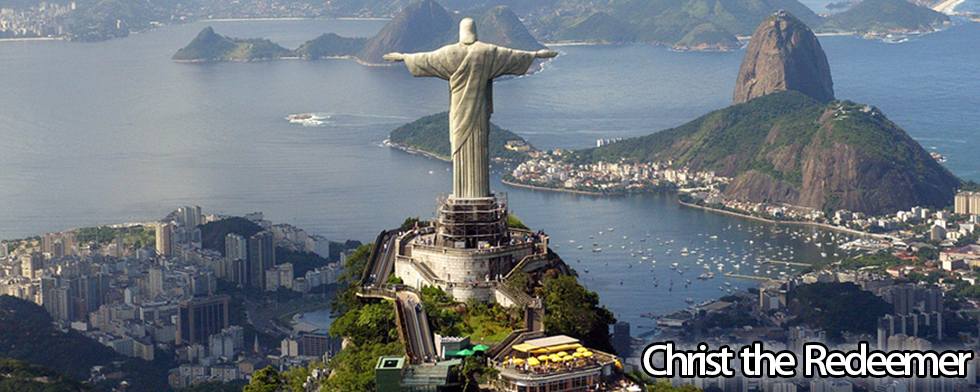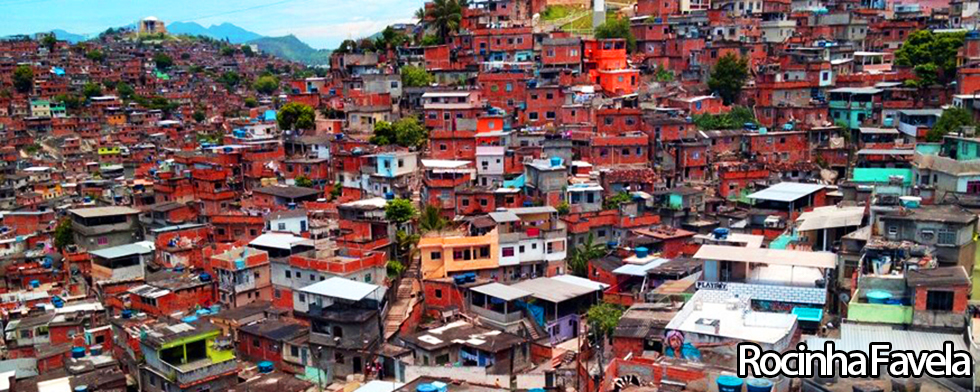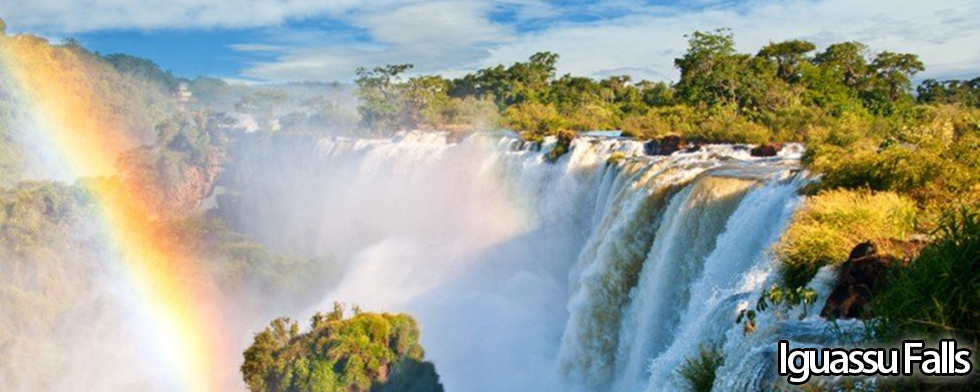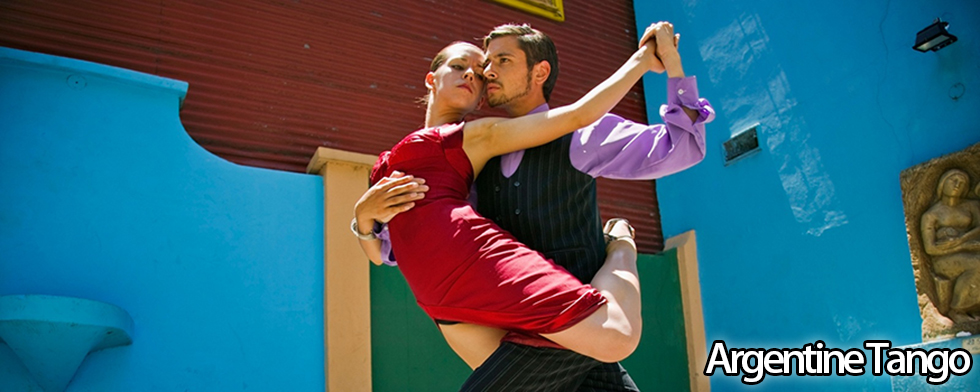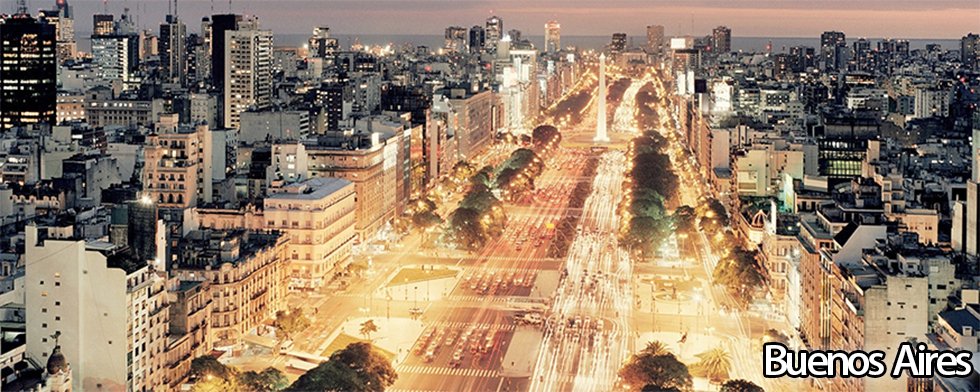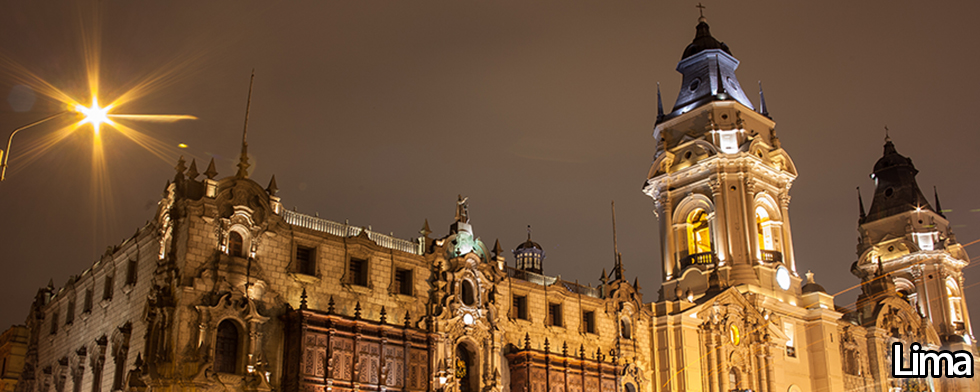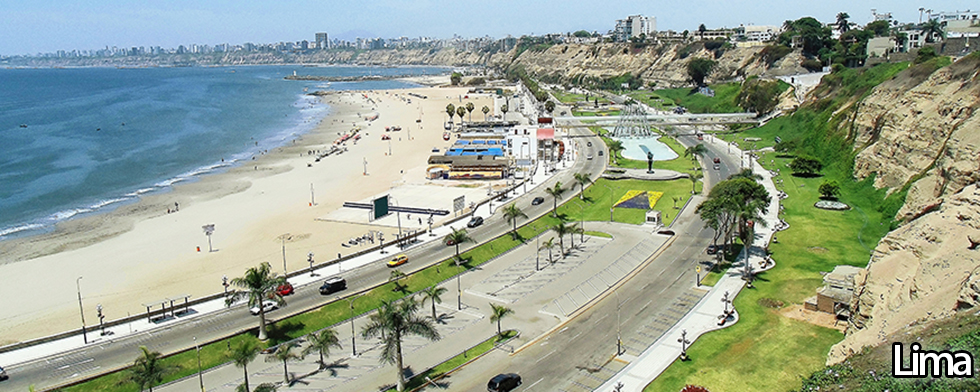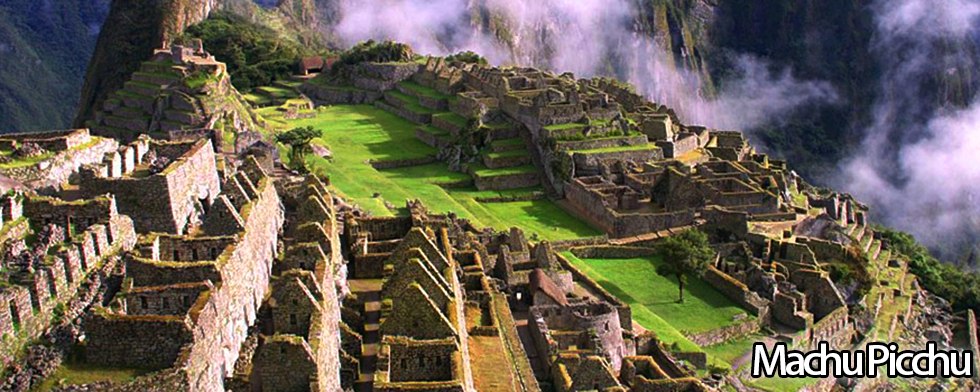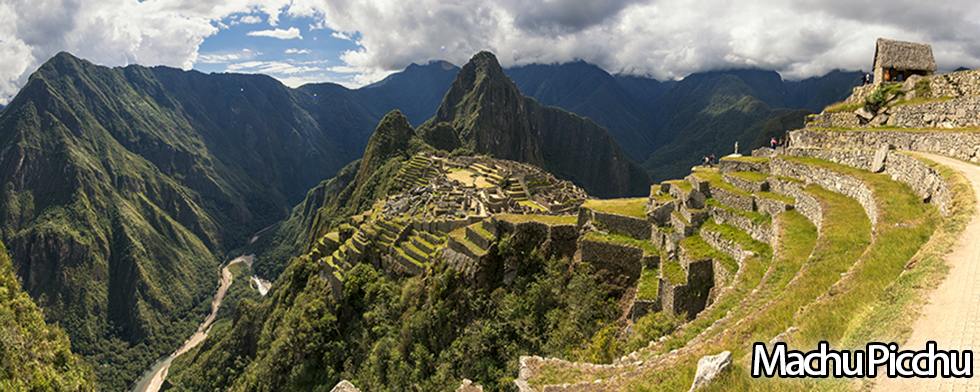 Your itinerary features Rio de Janeiro, Iguassu Falls, Buenos Aires, an excursion to an authentic Gaucho Ranch (optional), Machu Picchu, Cuzco, and Lima.
Enjoy the fabulous and colorful Carnival Parade at the Rio Sambadrome and dance the night away alongside cariocas cheering for their favorite top samba schools.
Our efficient planning allows you to explore more of the sights and spend less time figuring out what to do on your own.
Your evenings are your own, providing you with opportunities to experience local nightlife, cuisine, and culture how you see fit.
Two specialty dinner events showcase the flavors and colors of your destinations: enjoy a Samba dinner show in Brazil and a Tango dinner show in Argentina.
Hosted welcome and farewell dinners give you time to meet your tour guides and share stories with your fellow travelers.
February 4, 2016 (Day 1): USA / Rio de Janeiro, Brazil
Today, you will depart for your international flight to Rio.
February 5, 2016 (Day 2): Rio de Janeiro (D)
This morning, you'll arrive from your overnight flight.  Once you clear customs and immigration services, you will be met and transferred to your hotel to rest and refresh.  The afternoon is yours to enjoy leisurely as you wish.  Tonight, you will be treated to your "Welcome to Brazil" dinner.  This is your chance to mix and mingle with your fellow travelers and ask your tour guide any questions you may have about your local itinerary, the country of Brazil, or the local culture.  Every night of Carnival, join thousands of revelers at the numerous block parties around town.
February 6, 2016 (Day 3): Rio de Janeiro (BL)
This morning, enjoy breakfast at your hotel followed by an all-day city highlights tour.  During this 8-hour Jeep excursion, you will visit the four most important cultural and natural icons of Rio.  Your itinerary starts with Tijuca Forest, the largest urban forest in the world, featuring spectacular exotic Brazilian flora, waterfalls, and trails.  Next up is Corcovado Mountain, one of the most spectacular views of the city, and home to the famous statue of Christ the Redeemer.  Your next stop is Sugarloaf Mountain, a picturesque tourist landmark of Rio de Janeiro.  Finally, the Botanical Garden is one of the world's most unique parks showcasing Royal Palms, huge water lilies, and endangered coastal trees.  Tonight you're free to discover the exciting city of Rio de Janeiro on your own. Take in the local nightlife, ask your tour guide for a restaurant recommendation to sample the cuisine of Rio, or join one of the over 300 Carnival block parties that will take place around the city.
February 7, 2016 (Day 4): Rio de Janeiro (BL)
After breakfast at your hotel, enjoy a thrilling, cultural experience during a 3-hour tour to Rocinha Favela. Here you will embrace the diversity of Rio, the lifestyle of the favela's inhabitants, and experience the different cultures of the region. Your escort will guide you through small streets where you will see the daily life of the community up close and visit a market selling food and crafts from the northern parts of Brazil.  Be sure to rest this afternoon at your hotel before dinner because tonight holds what you've been waiting for: the Carnival Samba Parade. You will enjoy seats at the recently renovated Sambadrome, which is the parade and competition grounds that allow 90,000 revelers to cheer on the top samba schools in Brazil this evening. Be prepared to party like the Brazilians since the parade will run from 9PM to 6AM or later. (Hotel shuttles will be arranged throughout the evening. Due to high tourism in Rio during this period, itinerary order may be adjusted to accommodate traffic conditions.)
February 8, 2016 (Day 5): Rio de Janeiro (B)
After last night's activities, you may want to sleep in a bit.  Good news, today is a day at leisure.  Explore Rio on your own, take in the sights and sounds or whatever you fancy.  Be sure to take some time to visit famous the famous Copacabana and Ipanema beaches, where Rio's beautiful people play.
February 9, 2016 (Day 6): Rio de Janiero / Iguassu Falls (BLD)
This morning, board your flight to Iguassu Falls.  Upon arrival, you will be greeted and start your tour to the Bird Park Sanctuary, set on 12 acres of subtropical forest and home to over 150 species of exotic birds including many native to the region.  This evening, you're in for a special treat — a unique Brazilian samba BBQ dinner show that also includes native dance and culture from around Brazil and beyond.
February 10, 2016 (Day 7): Iguassu Falls (BL)
After breakfast, you'll meet your guide for an all-day walking tour through paths, footbridges, and viewing platforms on the Brazilian side of the falls.  275 cascades form a 1.5 mile long crescent where torrents of water plunge down to the basin 230 feet below; you'll experience this magnificent scene from a platform right in the middle to give you the best view possible, allowing you to see each and every fall.  Get an up close and exciting glimpse of the Devil's Throat on the Macuco Safari Boat Ride (optional), which will take you in direct contact with the falls.  Bring an extra change of dry clothes as you will get wet!
February 11, 2016 (Day 8): Iguassu Falls / Buenos Aires, Argentina (BL)
Today starts by crossing the border from Brazil into Argentina by bus followed by a short train ride and 20-minute walk along wooden paths to the face of the Devil's Throat, the U-shaped junction between the two countries that forms one of the most powerful cascades in all of Iguassu. You will literally be suspended within inches of the falls allowing for an up-close view of the power of Iguassu. Afterwards you will be transferred for your flight to Buenos Aires. Tonight, you're on your own to explore the sophisticates (and late) nightlife of Buenos Aires.
February 12, 2016 (Day 9): Buenos Aires (BLD)
Following breakfast at your hotel, your guide will lead you on a city tour through the most important areas of Buenos Aires including Plaza de Mayo, Government House, Colon Opera House, San Telmo, Recoleta, Palermo, and La Boca.  Enjoy your afternoon at leisure.  In the evening, enjoy a tantalizing Tango show and luscious dinner at a famous Argentinian theatre.
February 13, 2016 (Day 10): Buenos Aires, Argentina / Lima, Peru (B)
Today is a day at leisure.  You may choose to stroll along Buenos Aires' broad boulevards, sidewalk cafes, mansions, and monuments.  You also have plenty of time to explore downtown Buenos Aires where you can shop for beautiful local leather coats and goods. Or, you can choose a full-day excursion to Estancia Santa Susana, a working gaucho farm and ranch just outside the city to see firsthand the life of the Argentine cowboy (optional).  Tonight, you'll be transferred to the airport for your flight to Lima.
February 14, 2016 (Day 11): Lima to Cuzco (BL)
In the morning, you will fly to Cuzco where upon your arrival, you'll continue on to the Sacred Valley.  The afternoon is yours to explore on your own or enjoy the mystical tranquility here.  Perhaps you may want to visit the town of Ollantaytambo. During the Inca Empire, Ollantaytambo was the royal estate of the emperor who conquered the region and built this town and ceremonial center.
February 15, 2016 (Day 12): Cuzco to Machu Picchu (BL)
Today you'll take a train to Machu Picchu where you'll see amazing views of your journey from the train's beautiful large windows. Set high in a tropical mountain forest is the ancient city of Machu Picchu, once a modern and thriving city during the height of the Incan Empire.  The ruins of this majestic UNESCO world heritage site are one of the most photographed icons in South America, recently named one of the New Seven Wonders of the World.  Archeologists theorize Machu Picchu was either a royal retreat for the Inca Emperor Pachacuti or an astronomical tool perfectly aligned during solstices and equinoxes to forecast plantings and harvests – you can decide for yourself as you take in this mystical city built atop a mountain that is almost totally encircled by the Urubamba River, which the Incas named the Vilcamayo, or Sacred River.
February 16, 2016 (Day 13): Machu Picchu to Cuzco (BL)
This morning, you may witness the magnificent sunrise over Machu Picchu and explore the ruins further.  You'll also have a chance to hunt for handicraft bargains in town before taking the train back to Cuzco.
February 17, 2016 (Day 14): Cuzco (B)
After breakfast, you will enjoy a half-day city tour of Cuzco where you will see the culture and heritage of the city that was once the capital of the Incan Empire.  You'll visit the Temple of the Sun, the Convent of Santo Domingo, San Pedro market, and the famous Cuzco Cathedral.  This afternoon, enjoy free time to explore the city on your own.  Tonight, enjoy an evening at leisure as you stroll along the quaint streets, check out the local nightlife, or ask your tour guide for a restaurant recommendation to sample Andean Peruvian fare.
February 18, 2016 (Day 15): Cuzco to Lima / USA (BLD)
Following breakfast, your group will fly to Lima where you will spend the afternoon touring the city, visiting Lima's Historic Centre, a UNESCO World Heritage Site including its most imposing colonial churches and mansions such as the Government Palace, the Plaza San Martin and Plaza Mayor, a 17th century San Francisco Monastery plus catacombs, and Plaza de Armas. From there, you will continue on to the posh neighborhood of Miraflores, which overlooks the Pacific Ocean. Tonight, your group will convene for your "Until We Meet Again" farewell dinner. Following your farewell dinner, you will be transferred to the Lima airport for your overnight flight to your home destination.
February 19, 2016 (Day 16): USA
As you arrive home, we hope you will take with you cherished experiences and memories to share with family and friends.
Itinerary Notes:
This itinerary visits destinations that are at high altitude, which may cause altitude sickness. Please consult your doctor for preventative treatment, such as medication that should be started 48 hours prior to arrival to high altitudes.
Brazil
Rio de Janeiro: Novotel Rio de Janeiro Santos Dumont
Iguassu Falls:  Wish Resort Golf Convention Foz do Iguaçu
Argentina
Buenos Aires:  Intercontinental Buenos Aires
Peru
Lima:  Atton Lima
Sacred Valley:  Casa Andina Private Collection
Machu Picchu: Casa Andina Classic
Cuzco:  Casa Andina Private Collection
| | |
| --- | --- |
| Departure Dates | Price |
| February 4-19, 2016 | $ 4,299 per person, double occupancy land only (minimum 8 passengers to operate) |
International and all internal air add-on:
Miami: $1,599 per person including taxes
Los Angeles: $1,599 per person including taxes
Inclusions:
Hotel transfers to and from the airport
All sightseeing, attraction, and venue tickets detailed on the itinerary (not including options listed)
Brazil Carnival Sambadrome tickets for the Special Group Sunday Show
Meals listed on daily itinerary (13 breakfasts, 10 lunches, 4 specialty dinners–outlined below)

"Welcome to Brazil" dinner event including wine and beer
"Until We Meet Again" farewell dinner event including wine and beer
Samba dinner show in Brazil
Tango dinner show in Argentina

Two (2) bottled waters per day
4-star hotel or similar standard whenever possible
Services of an English speaking local tour guide
Transport in air conditioned vehicles

Vistadome train tickets to Machu Picchu
Exclusions:
Roundtrip international air transportation
All intra-South America air transportation within Brazil, Argentina, and Peru including airport taxes
Tour guide and driver gratuity (suggested $15 per day per person)
Argentina entrance reciprocity fee $160 (must be paid online prior to trip)
Brazil visa must be obtained prior to departure; generally requires one month processing time ($160 plus processing fees)
Alcoholic and non-alcoholic beverages for all meals unless specified otherwise
Optional travel insurance
Optional tours and activities listed on itinerary
Meals not mentioned in the itinerary
All items of a personal nature, e.g., souvenirs, phone calls, laundry, room service, hotel incidentals, etc.